I saw this photo on the Bonnie Hunt Show today and then
here
online
I decided to look for more Christmas trees made out of books.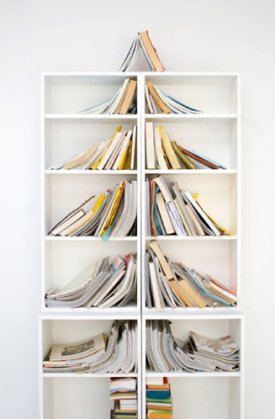 I found this one
here
. It's a display at a library. My own library made something similar from red books last year and I wish I had taken a photo.
These are from shredded paper and folded pages of books, photos found
here
.
Aren't they clever? Look
here
for even more photos of beautiful trees created from recycled materials. Have you ever had your own tree made from something unusual?